On Tuesday, 20 December 2022, the promotion of the book "Challenges of integrating gender equality in the university community: Against gender-based violence" was held at the Faculty of Law of the University of Zagreb. The promoters were M.Sc. Lana Bobić, Prof. Dr Dario Čepo and Prof. Dr Branka Galić, and the moderator was Prof. Dr Snježana Vasiljević.
Since the research was conducted within UNIGEM, this was an opportunity to present the project itself, what was done by the project manager Prof. Dr Zilka Spahić Šiljak. In the course of promotion, the promoters referred to certain aspects, discussed in separate chapters, such as gender and language, religion and gender, and gender-based violence.
The survey included 4,754 respondents, including teaching and administrative staff, as well as students from 18 partner universities, participating in the UNIGEM project. The researchers used the most modern scientific multidisciplinary approach to interpret the collected data.
The editors of "Challenges of integrating gender equality…" are university professors in Bosnia and Herzegovina: Dr. Zilka Spahić Šiljak, Dr. Jasna Kovačević and Dr. Jasmina Husanović. The book was published in four languages (Bosnian, Montenegrin, Croatian and Serbian), and, by the end of 2022, it will be promoted at all partner institutions, participating in the UNIGEM project.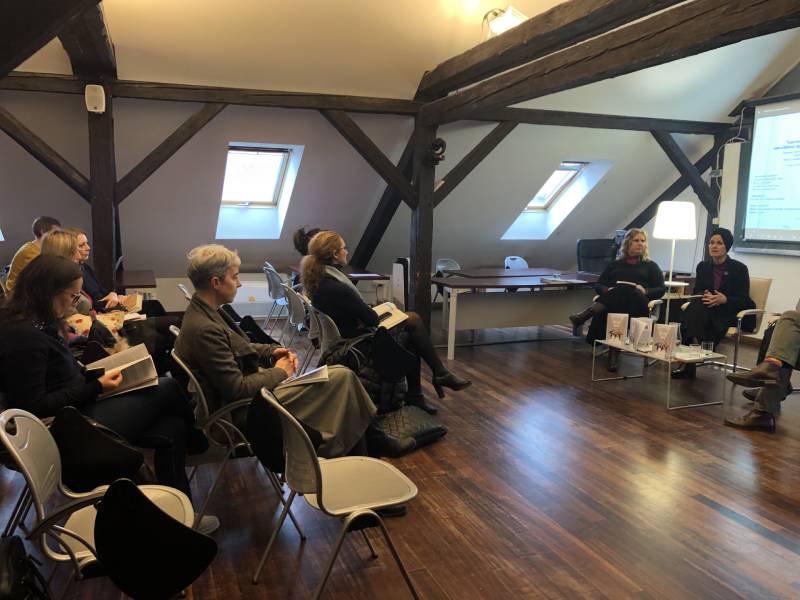 Considering the scope and subject of the research, high praise for conducting it was given to all research team – but, even more important was the fruitful discussion that followed the promotion and regarded varios issues (for example, it questioned the reasons why gender-based violence occurs in universities, is it possible to establish structural mechanisms to prevent this type of violence and what to do with the outdated, or more accurately said, inappropriate, literature that is still in use as a teaching material at higher education institutions.
The final note was delivered by the ombudsman for gender equality of the Republic of Croatia Višnja Ljubičić, who emphasized the importance of systematic education of teaching staff on issues of gender equality and the importance of implementing gender policies.
We would like to thank our project partner, the Faculty of Law of the University of Zagreb, for the cooperation within UNIGEM, and especially for the extremely successful promotion of the results of the first research of a kind in BiH and the region. We hope the academic public will continue research in the field of gender studies.